Meet Belinda Ambrose
Your health status tomorrow is down to lifestyle choices made today. Be the master of your destiny – improve the quality on those years. Quantity is worth nothing without quality…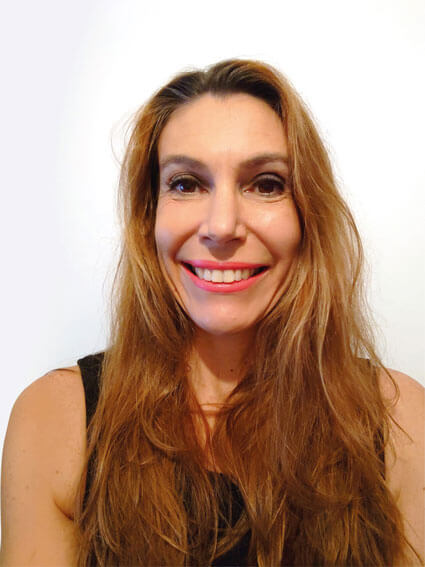 Chiropractic Education
Belinda completed her chiropractic training in Australia and as part of her training which included an emphasis on human physiology, anatomy, neurology, and biochemistry, Belinda is licensed to take and interpret X-rays.
Chiropractor in Hexham, Belinda started practice life in Sydney, then moved up to the Gold Coast in Queensland and started an 18 month associateship to gain valuable experience working alongside a wonderful chiropractor. An opportunity arose to practise in the UK as a locum, so Belinda moved to Canterbury and practised there for 3 years, eventually setting up her own practice in Ashford, Kent in 1998.
Belinda established her Hexham chiropractic practice Aligned Family Chiropractic in 2008.
Special Interest in Chiropractic Paediatrics
"My passion for chiropractic has grown immensely over the years, more so when I look at the state of 'health care' (sick care) in this country. As a Chiropractor in Hexham it saddens me that there is such a high rate of chronic ill health such as diabetes, cancer and heart disease, all conditions that in many cases are preventable. Chronic ill health is often the result of poor lifestyle choices and habits, many times starting in childhood."
"I love babies and children' smiles Belinda 'and the youthful and vital energy they bring with them, so my special interest is in the field of Chiropractic Paediatrics, which encompasses pre-conception, pregnancy, birth and childhood. I would love to check every newborn baby in the community and to know that each little baby had the best possible start in life."
EXPLORE PAEDIATRIC CHIROPRACTIC »
Professional Affiliations
Licentiate Member of the College of Chiropractors (UK) – LCC
Member of the International Chiropractic Pediatric  Association (ICPA)
Member of the International Chiropractic Association – Pediatrics (ICA)
Family Life
Belinda has three children, Alice, Charles and Beatrice. All three children have been raised with holistic and wellness lifestyle principles. Beatrice was also born at home in a birthing pool without pain relief. (If that sounds interesting, be sure to ask Belinda to explain!)
"We enjoy travelling to Australia to visit our Aussie family and try to do that once a year. We all love outdoor life and are addicted to going to the beach and BBQ lunches! We also love the snow and Alice had her first skiing lessons at the age of 3! Chiropractic is a lifestyle choice for our family. The whole family gets checked and adjusted at regular intervals in order to maintain healthy spinal function and to allow the free expression of the nervous system to optimise our bodies performance."
We are on a mission!
At Aligned Family Chiropractic, we are on a mission to educate EVERYONE on strategies to 'Create Wellness' in order to reduce the odds of developing chronic ill health, debility and reliance on medications & prescription drugs. Tomorrow's health is down to today's lifestyle choices. Our children are our country's future – let's get them healthy NOW!
Our mission at Aligned Family Chiropractic in Hexham is to inspire and educate people in the local community on how chiropractic can make a difference to their lives. We hope to provide an opportunity for each individual to change they way they view their health and through this education allow them to make better informed choices for their own health and the health of their families.
Thanks for visiting our site. We look forward to meeting you in person so we can help you make the first step towards better health. Please contact us so we can set up a time to explore your options. Aligned Family Chiropractic is committed to help you be the very best you can be!

Belinda Ambrose | 01434 605 688