Aligned Family Chiropractic In The News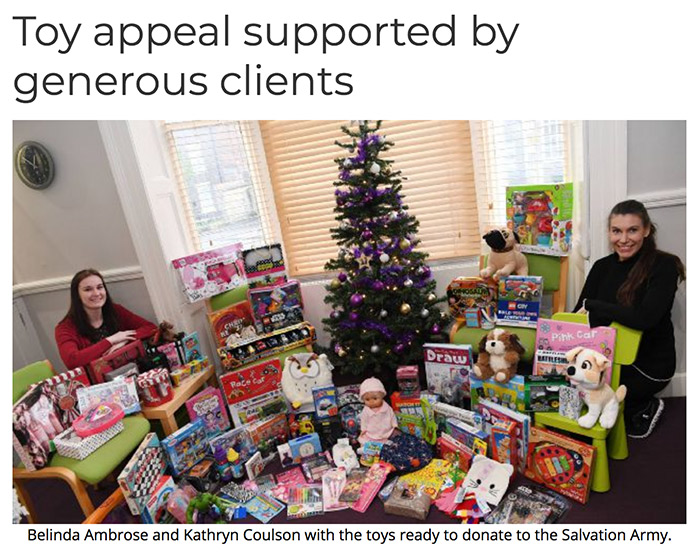 Hexham firm supports toy appeal (December 10, 2015)

A FAMILY business from Hexham is putting its back into the annual Salvation Army Christmas Present Appeal.
For the sixth year in succession, Aligned Chiropractic from Hencotes is staging a Christmas Toy Appeal, asking practice members to bring in toys and gifts to go under the Christmas tree, before being donated to the Salvation Army appeal.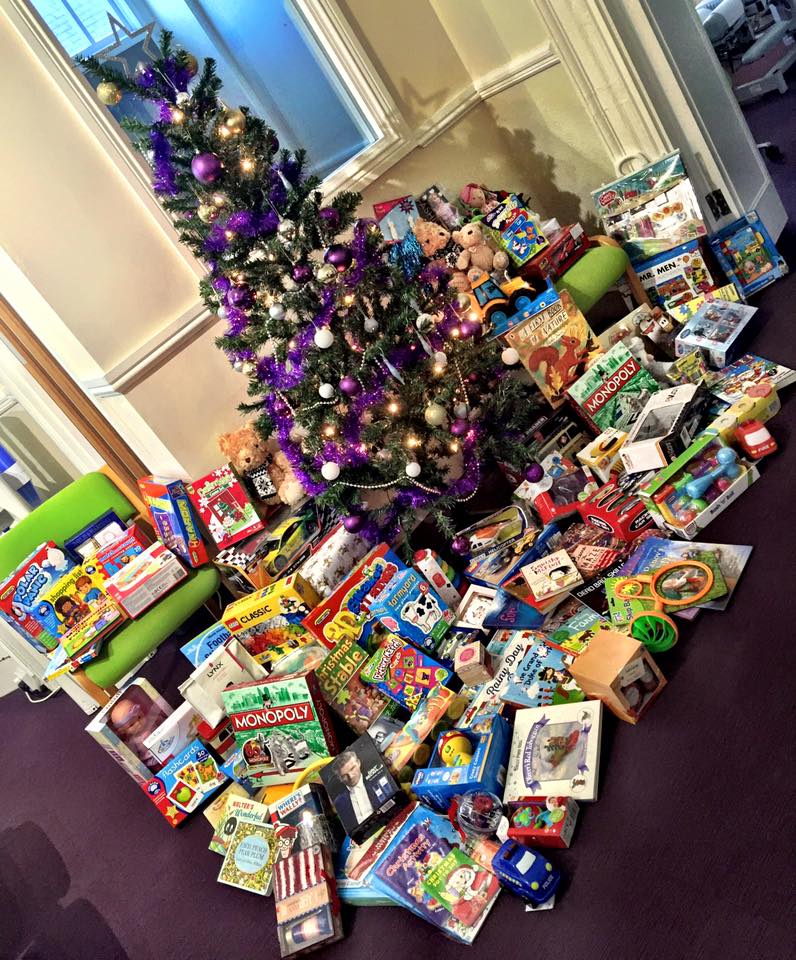 On Wednesday, anyone with an appointment with chiropractor, Belinda Ambrose was asked to pay up to half their fee with toys, and any extra money donated is put toward toys and included in the donation.
A practice spokesman said: "Every year we are amazed by the generosity of our members and are delighted to see the number of toys and gifts each year gets bigger and bigger – The Salvation Army have said our practice provides the largest contribution of toys in the area."
The Salvation Army collect the toys and delivers them to local families in the North East whose children might otherwise have very little or nothing at Christmas.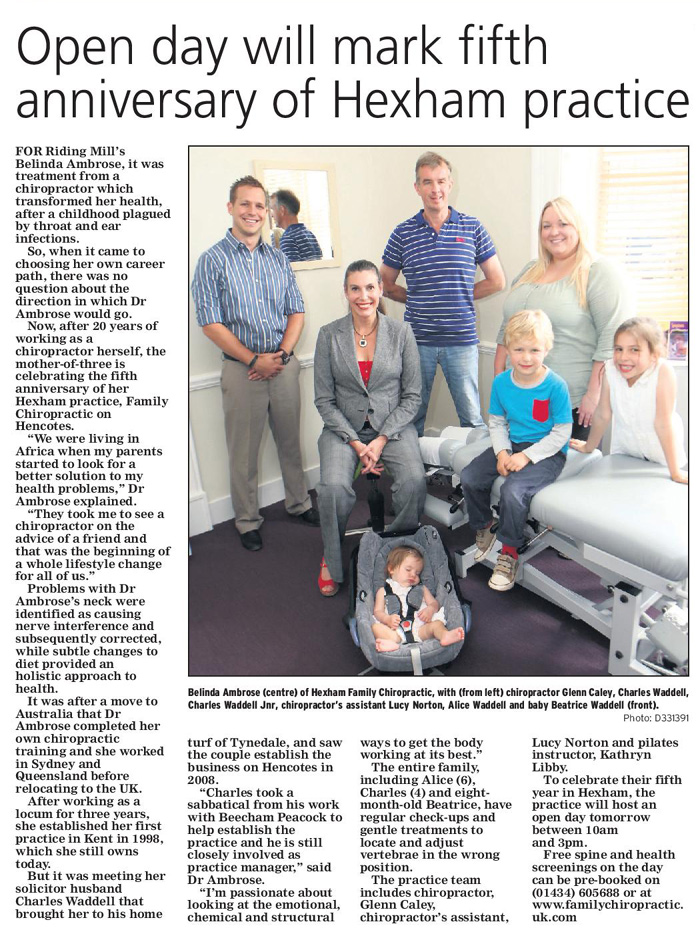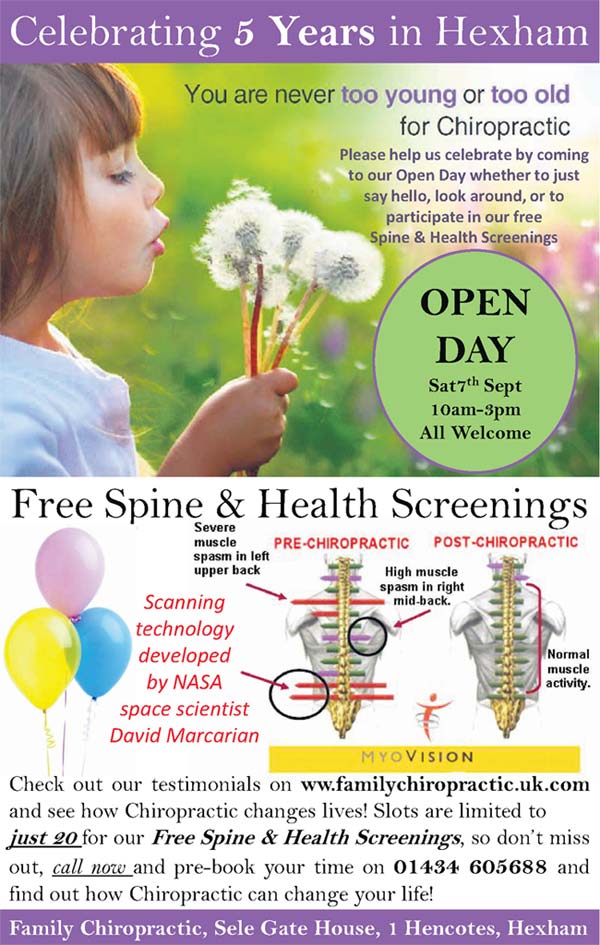 Aligned Family Chiropractic In the News | 01434 605 688